Charles Shay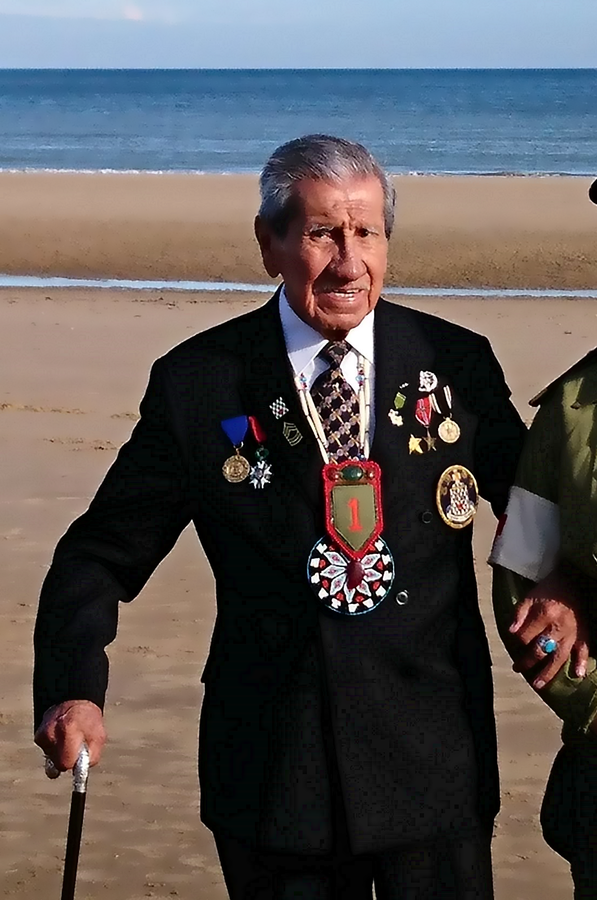 Charles Shay was a medic with the 1st Division on Omaha beach.
He pulled many wounded men up the beach to safety.
His colleague Edward Morozewicz was fatally wounded. All Shay could do for him was a Morphine shot.
In 2007 he was awarded the Legion of Honor by the French president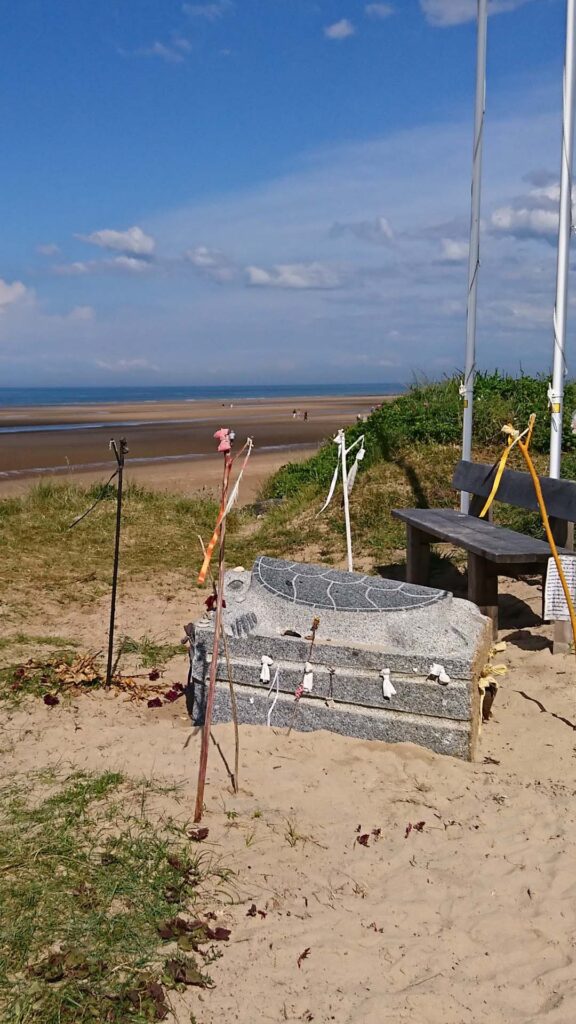 This memorial to the Penobscot Indians was inaugurated in 2017.
The bust of Shay was added later.
Ray Stevens, used this rock to shelter wounded men.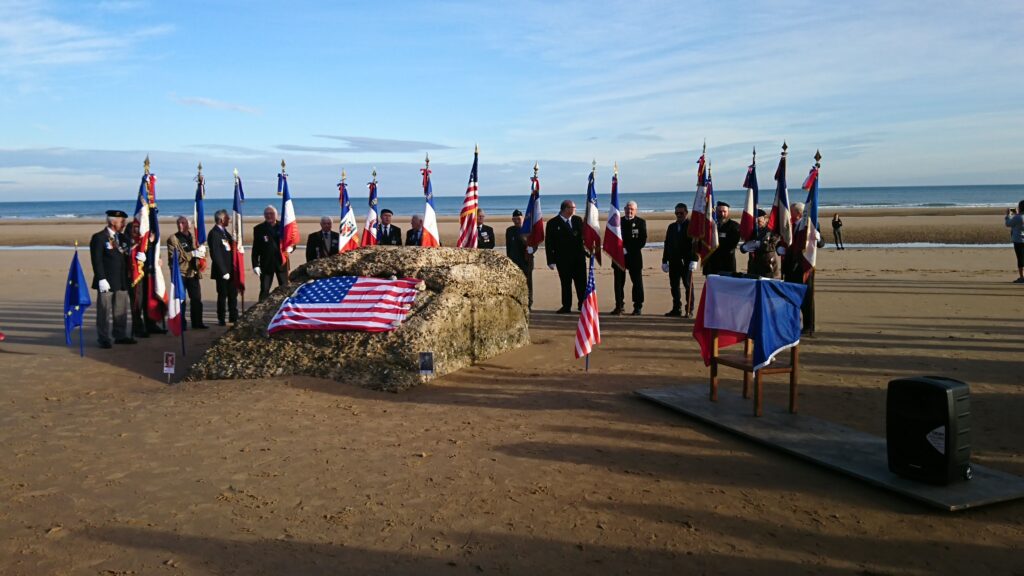 In 2018 a plaque was added with the names of the medics on it. Charles shay was present.
He lives in Normandy and often visits the grave of Morozowicz.